June 50,000 Challenge Results!
BillionGraves, 9 years ago
1 min

read
4226
The final results are in and the numbers speak for themselves! 728,751 photos were taken, 589,361 records were transcribed(with an additional 750,000 images waiting to be transcribed)! With over 4,500 new BillionGraves users! In total volunteers made over 1,318,112 contributions during the month of June! 
BillionGraves is growing faster than ever by uploading 1 million photos in 33 days and transcribing 1 million records in 39 days! Check out our info–graphic below or follow the link to see where the last million records came from! -> CLICK HERE!

What an incredible feat! Considering last June(2013) we grew from 251,787 photos, 271,613 transcriptions, and 1,811 new users. That is INCREDIBLE! THANK YOU TO ALL OF OUR THOUSANDS OF VOLUNTEERS AROUND THE WORLD FOR YOUR COUNTLESS HOURS VOLUNTEERING! We couldn't do it without you!
A special congratulations to: LiaLee, rmconnie, FionaNZ, for uploading more than 50,000 photos and earning your very own iPad Mini! Thank you for going the extra mile and achieving such an incredible goal!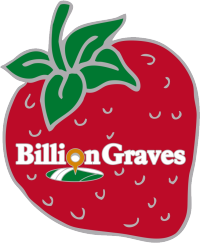 Also a special thank you to the top 50 photographers and transcribers who have won our collectors Win the Pin for June!
There are many more prizes and features coming in July! Like us on Facebook and Instagram now for real-time updates and exclusive promos!
Winners: An email will be sent to your BG email by July 5, 2014 with instructions to claim your prize. A 2nd email with instructions will be sent to iPad Mini winners. Please complete both forms for redemption of prizes.

Related posts