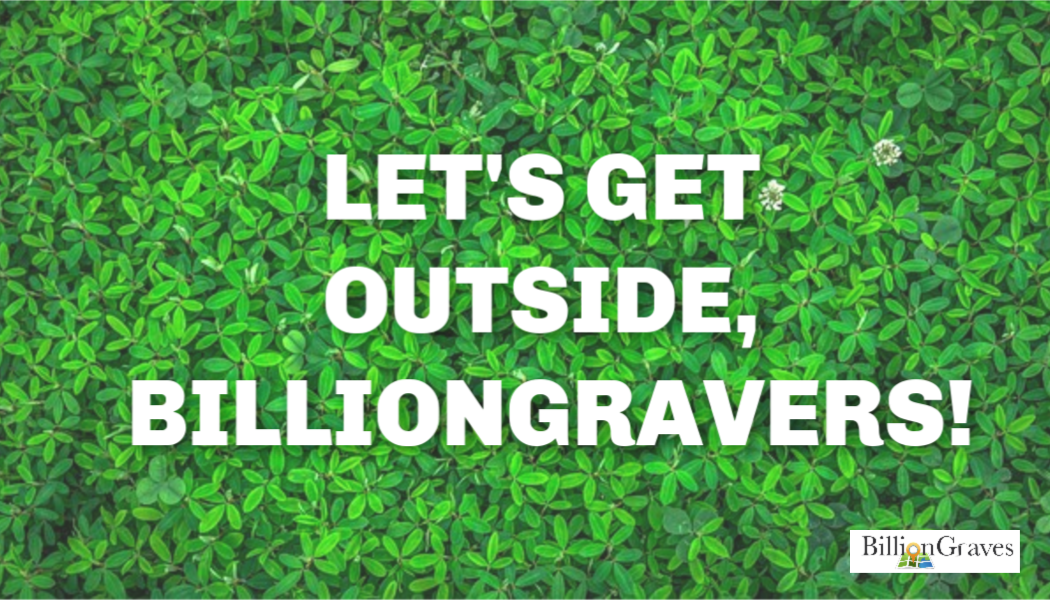 Let's Get Outside, BillionGravers!
Cathy Wallace, 5 years ago
7 min

read
12274
Spring has come to the northern hemisphere, so if that brings warmer weather to your backyard, let's get outside and take some photos in a beautiful cemetery!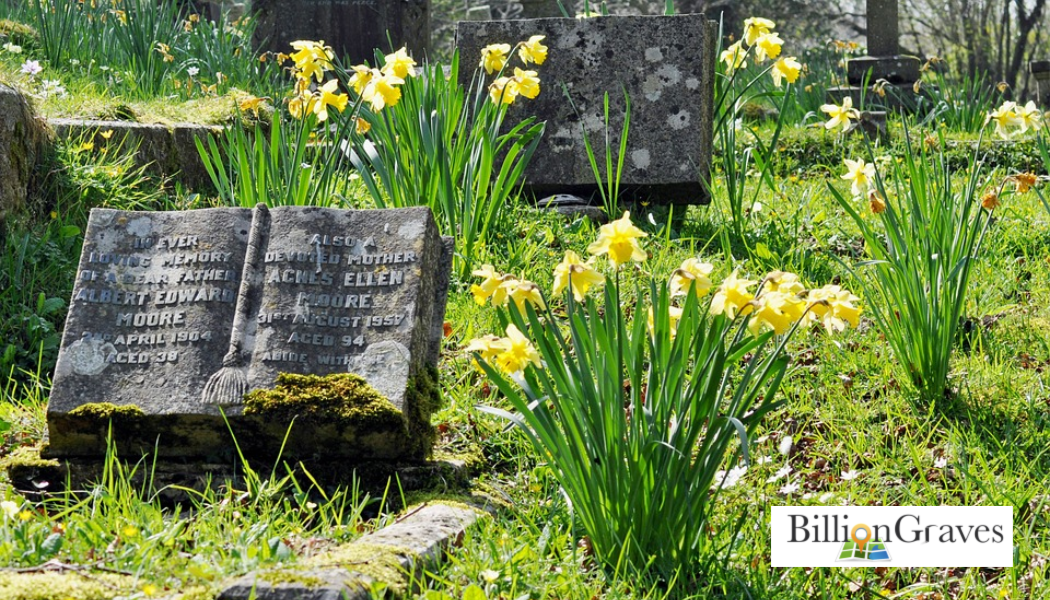 If headstones could talk, they would have a lot of stories to tell. But they can't, so BillionGraves is the next best thing. As gravestones deteriorate, those stories are quickly fading away. We need to capture them before it's too late.
BillionGraves is the world's largest GPS-linked cemetery data resource. As you take photos with the BillionGraves app, each gravestone is automatically marked with a GPS location. The data is then made readily available at BillionGraves.com for free for millions of families around the globe for generations to come.
BillionGraves' goal is to preserve cemetery data and make it readily available for genealogical research to honor our ancestors and loved ones. Then, even if a loved one's gravestone is damaged or worn by time, the invaluable information recorded at their final resting place will still be available.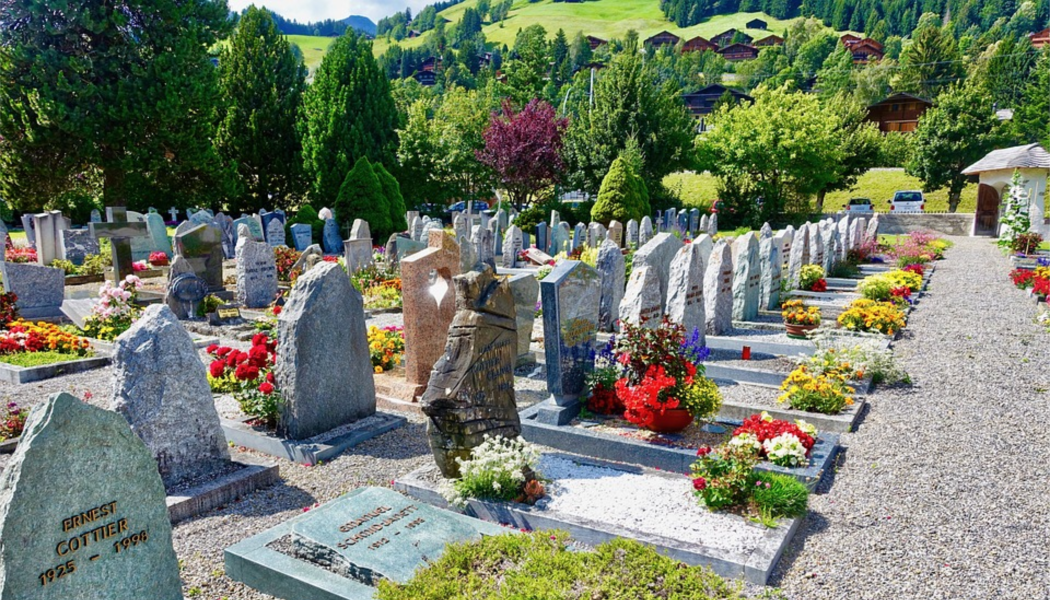 And spring is a great time to get outside to take those photos! I'm inspired to get outside by the lyrics to this children's spring song:
The ice and snow have gone away,
The sun stays longer everyday.
You don't need your coat,
Just a t-shirt and jeans,
The trees get leaves and the grass turns green.
Spring brings things that make me sing,
The snow clouds run and hide,
Yeah, because spring brings things that make me sing,
I've got to get outside!
Let's get outside!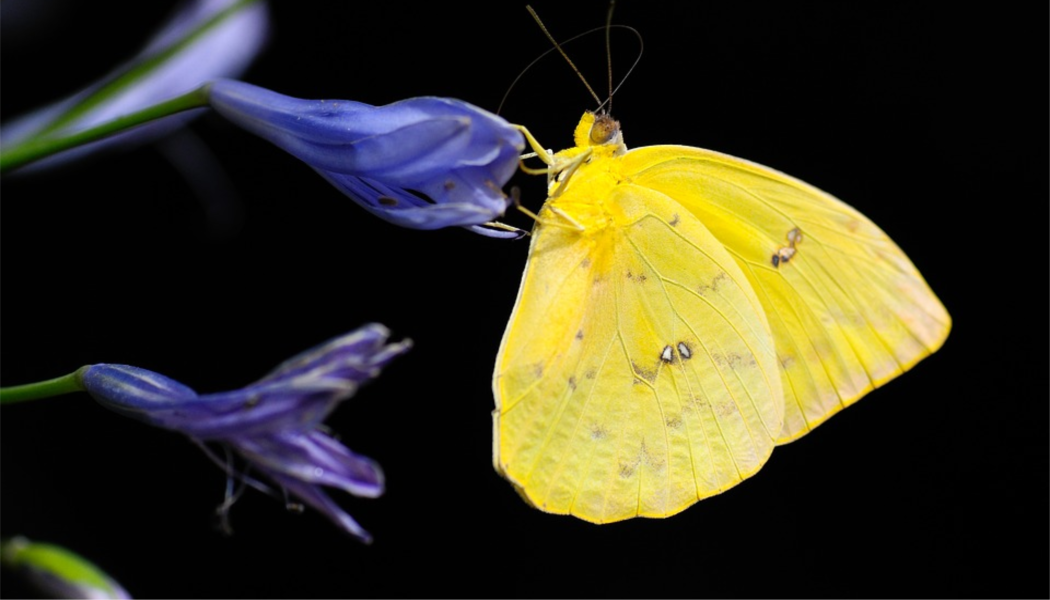 The view outside was white and brown,
But things are changing all around.
You see the butterflies putting on a show,
Were caterpillars just a week ago.
You see in spring you'll see, the buzzin' bees,
Squirrels and birds up in the trees.
Spring brings things that make me sing,
Yeah, because spring brings things that make me sing,
I've got to get outside!
Let's get outside!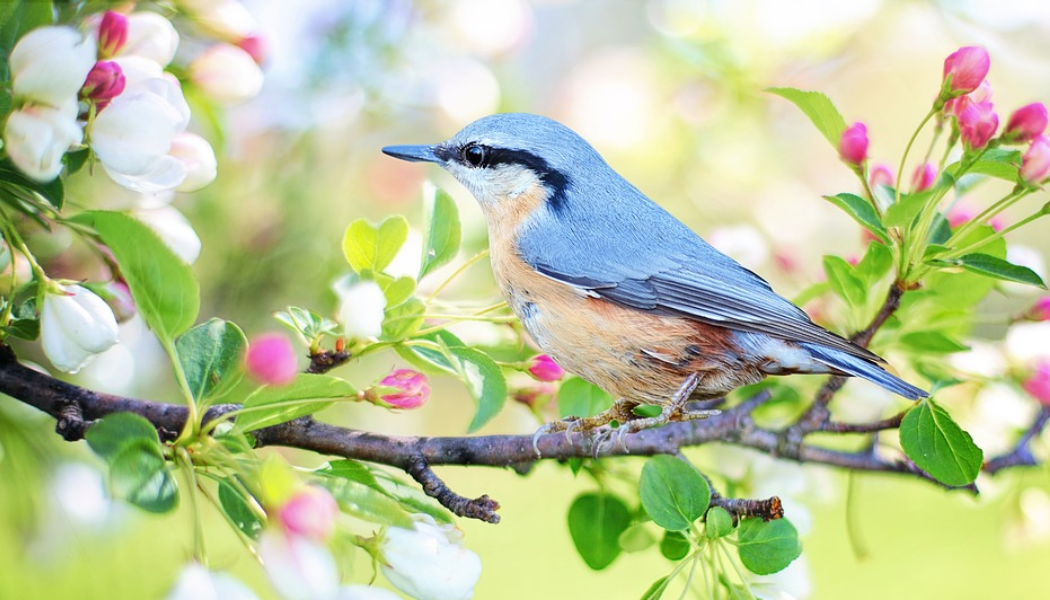 April Adventure Contest Leaders
Our April Adventure Contest is moving right along. On April Fool's Day (though it was no joke) we challenged you to get outside and take some photos with your BillionGraves app. There are prizes to be won too!
Some BillionGravers have taken that to heart and have been out snapping pictures. Did you know there is a "leaderboard" on BillionGraves website that tracks the number of photos taken by the top 50 uploaders from around the world? (It also tracks our top 50 fabulous transcribers, but that is another story!)
The top 3 photographers, the top 3 transcribers, and 6 randomly chosen people on the BillionGraves leaderboard during the month of April will win an Esky wireless item locator with 1 transmitter and six receivers OR an Amazon gift card. Check out the blog post "BillionGraves April Adventure Contest" to learn more.
You can find the icon for the BillionGraves leaderboard on the main page of your dashboard near the bottom left corner on BillionGraves.com. Or click here to view the latest on the leaderboard.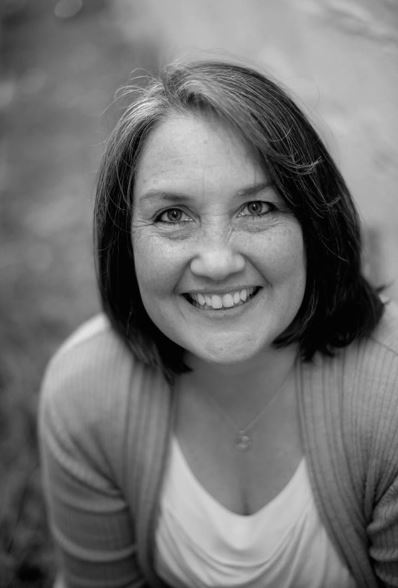 Melyssa Webb
So far this month, BillionGraves' top uploader is Melyssa Webb with a remarkable 10,557 photos in a little over a week! Melyssa and her husband are currently photographing in the southern United States. Yesterday they were in South Carolina and today they will be taking gravestone pictures in Georgia.
Melyssa was born to genealogist parents and started doing genealogy herself when she was just 7 years-old. As a teenager, her family lived in the Mayflower Society House in Plymouth, Massachusetts. Melyssa said, "My childhood holidays and summer vacations were spent touring cemeteries, archives, and courthouses doing research with my parents."
In addition to being an avid BillionGraves photographer, Melyssa is the Regent of the Elizabeth McIntosh Hammill Chapter for the National Society of the Daughters of the American Revolution.
It was the GPS feature on BillionGraves that first motivated Melyssa to use the app to photograph headstones. She said, "What a great platform for people who don't know where their ancestors are buried to be able to pull up their names, get the location and see exactly where they are buried, as well as an image of the headstone."
In a video Melyssa made for BillionGraves about how to plan a cemetery documentation event she asks, "Have you ever considered grabbing bunch of friends and photographing an entire cemetery instead of just photographing one or two gravestones?" You can learn how and view Melyssa's video here.
Melyssa has taken hundreds of thousands of photos with the BillionGraves app since the company was started in 2011. She is striving to reach her goal of 400,000 gravestone images by this fall! Way to go, Melyssa!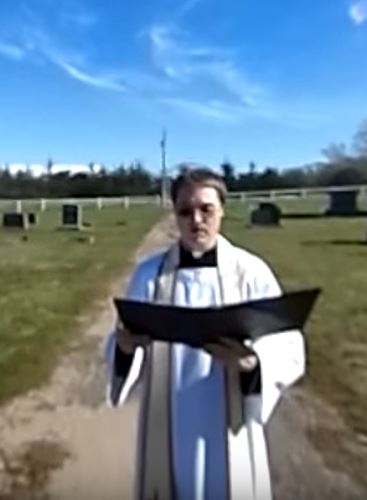 Father Kevin Vogel
Currently in second place on the BillionGraves leaderboard is Father Kevin Vogel, a Roman Catholic priest from Nebraska. Vogel became interested in genealogy following the death of his grandmother. As his grandfather began sorting items in their home, the family looked more closely at the genealogy documents his grandmother had compiled. Father Vogel offered to enter the names and dates into a digital family tree. As he researched his own family history, Father Vogel discovered BillionGraves.
When Vogel moved to a new location in 2016 he began to visit cemeteries as a way to explore his new area, get exercise, and enjoy the outdoors. He started by photographing gravestones in the cemeteries affiliated with his two parishes and in the cemeteries where many of his ancestors are buried. Vogel said, " I especially enjoy visiting the small hidden rural pioneer cemeteries, sometimes needing to walk a long way through fields to reach them." To date, he has documented more than 480 cemeteries in his area, taking more than 250,000 images!
Vogel said, "It is a work of mercy to pray for those who have died, so when I visit cemeteries to take photos, I also pray for the souls of those who have died . . . And it matters not to me the specific religious affiliation of those who have died, I visit all cemeteries, and pray for all, as I know they are loved and never forgotten by God."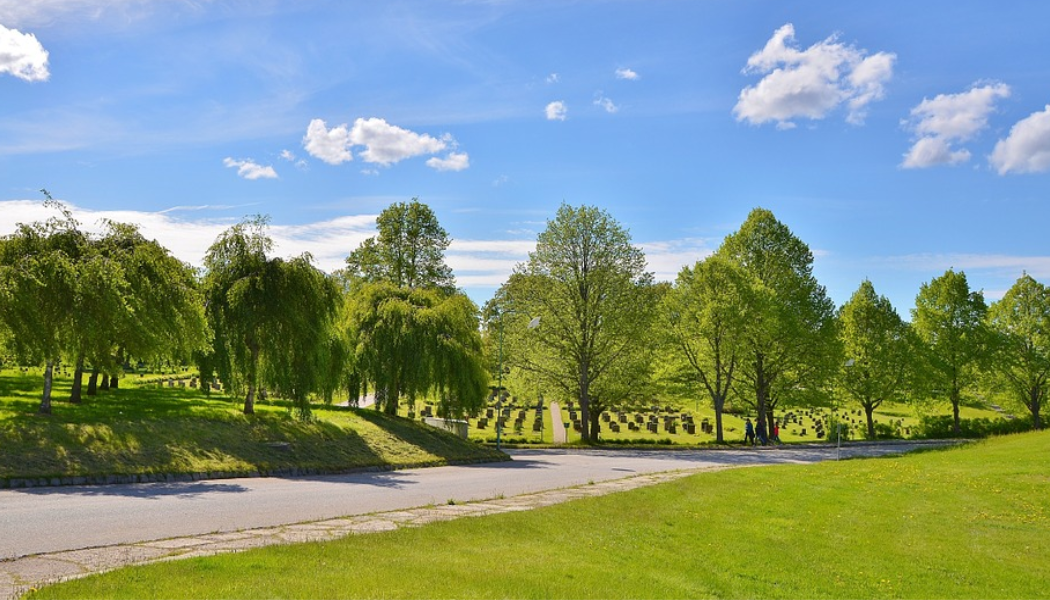 So Let's Get Outside!
In just a short visit – about an hour – 300 to 400 records can be preserved. When you are finished taking photos, upload them with one click of a button to BillionGraves' database.
As the photos are taken, each one is automatically tagged with a GPS location and a pin appears on a map marking the location of the gravestone.
And April is just the beginning of our spring fun! We look forward to "Million in May" when we all work together to add another million records to BillionGraves' website. You are blessing the lives of so many people who have been searching for their ancestor's final resting places, so thank-you!
Getting Started:
1. Download the BillionGraves app to your smartphone.
2. Create a free account on the app or at BillionGraves.com.
3. In the app, click on "take pictures" to begin taking photos in your local cemetery. The GPS location will automatically be recorded.
4. When finished, connect to Wi-Fi and upload cemetery photos.
5. Repeat! 🙂
Photo-taking Tips:
Stand to the side to avoid casting a shadow.
Remove weeds, grass, or other debris that may block gravestone information.
Be sure names and dates are inside the photo frame.
Use the link icon in the corner of the screen to connect photos. This may be done for gravestones with multiple sides or to link family members.
Use the pencil icon in the corner of the screen to label stones that may be difficult for transcribers to read.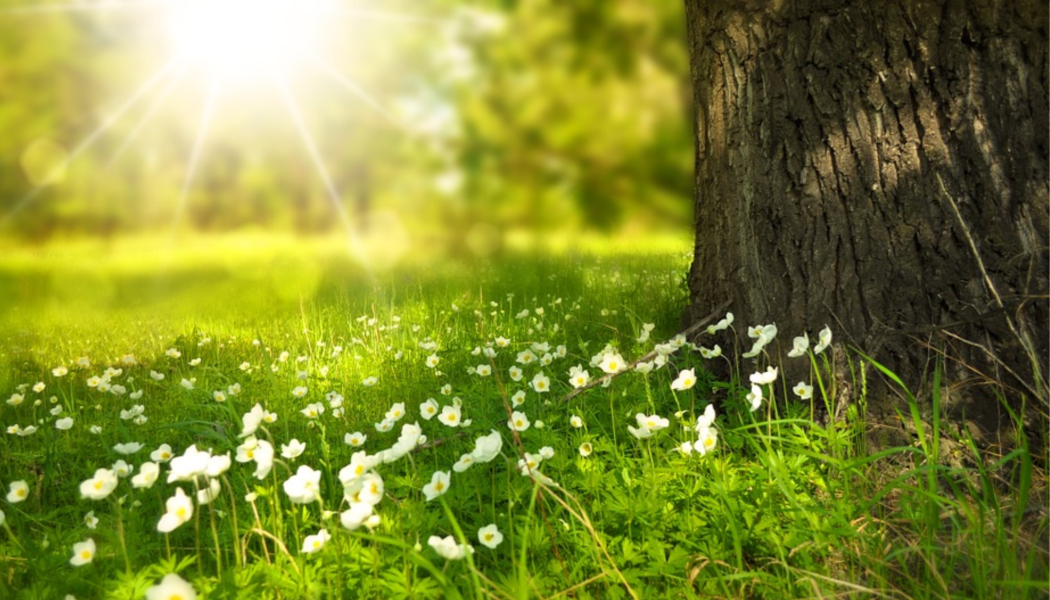 More Information
If you would like more information go to www.billiongraves.com.
Need a Signature?
If you need a signature to show your community service hours, click HERE to find out how to get one.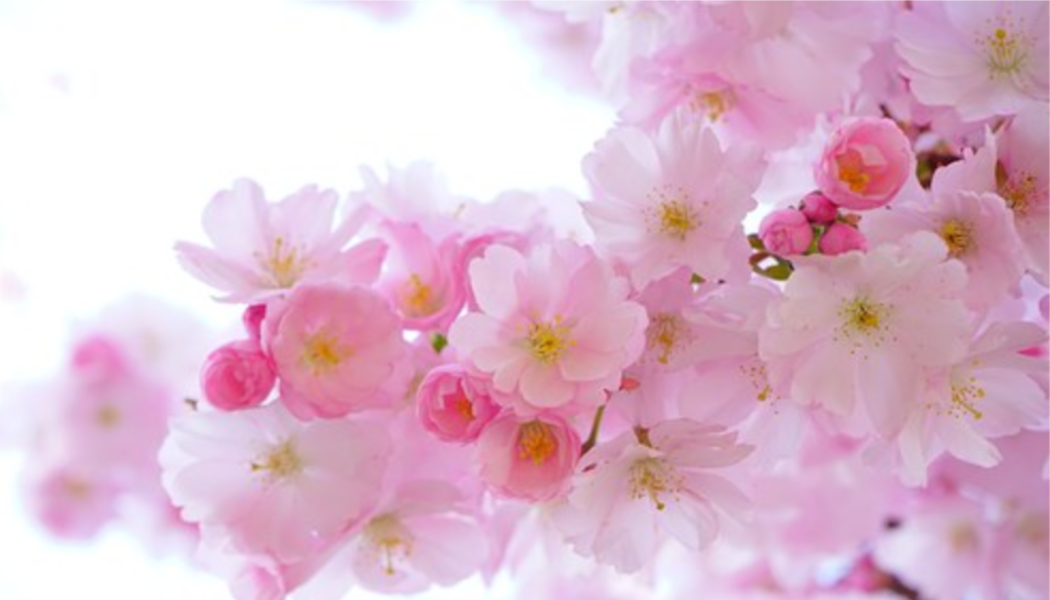 Help for Group Projects
If you are planning a group project (or even just thinking about it!) and would like us to help you get more volunteers, send an email to volunteer@billiongraves.com and we'll be happy to assist you in making your event a success!
Now let's get outside and take some pictures!
Cathy Wallace and the BillionGraves Team
Related posts