Spotlight Saturday: Charlene Boyd
BillionGraves, 10 years ago
4 min

read
6289
BillionGraves is going behind the scenes to give you a sneak peak of the people who volunteer their time and effort for the BillionGraves project. BillionGraves is a community of truly amazing people and we want to help you get to know each other through through our "Spotlight Saturday" posts. Everyone has interesting insight of why they contribute and we can all learn great things from others!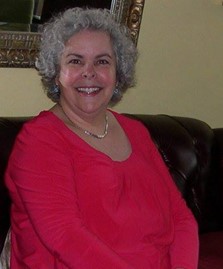 Meet Charlene Boyd, one of our top picture-takers and transcribers for over a year now. She graciously let us interview her and here are some of the interesting things we found out about her.
What makes taking pictures in cemeteries/doing genealogy so interesting for you?
Thirty plus years ago I first became interested in genealogy through researching my own family tree. Back then there was much more work involved in research because there was no internet and you had to travel to the cemeteries and the Archives and History Centers to research your family.
After a few years I found that I enjoyed helping people piece together information and find family members through research and posting cemetery information on other websites. Today I find a real love of cemeteries through their art and history. I take my time with each cemetery getting to know the landscape and the history, finding unique treasures in each one.
How did you get started doing BillionGraves?
I found out about BillionGraves through a genealogy discussion group on Facebook. I started out transcribing other people's headstone photos on BillionGraves because I didn't have a smart device that was capable of taking the photos. Later I purchased a tablet device and began taking photos at all the cemeteries in my locale.
Why do you like contributing to BG?
Why do I enjoy visiting and taking photos of headstones and cemeteries? I don't exactly know how I started because I have been doing it for so long.
When searching my family history I have found that sometimes a headstone is the only means I have to document that relative's birth and death, or even existence. It is very important to me that this is something that is never lost due to time or neglect. Cemeteries tell so much about our history and it is up to us to listen to their stories. I have had so many people help me by posting photos, family trees and their research online that I feel that this is my way of paying them back.
I also want to help and encourage others to do the same. Doing this has also sparked my interest in not only taking photos to share, but also wanting to learn more about restoring and preserving cemeteries. Headstones can tell us more than the birth and death sometimes if we are lucky they might tell us how this person died, their occupation if they were a member of any groups (religious or otherwise) who they married, and who their children were.
My family calls me obsessed, because anytime we go somewhere my first thought is: Are there any cemeteries close by that we can visit? Sometimes they go with me willingly and other times kicking and screaming.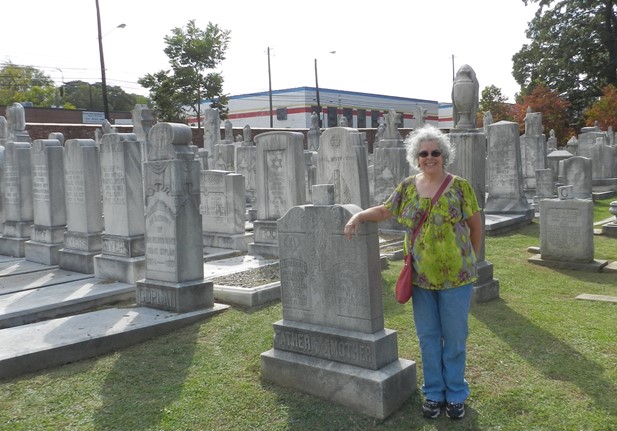 Have you had any special/interesting experiences while using BillionGraves that you would like to share? 
My best experience in cemetery research would be the time I met a cousin online while doing research on my Baker line. Through emails over time we shared information, later on I was invited to a Baker reunion in Oklahoma. I had been searching my Baker line and reached a brick wall.
My cousin invited me to a family reunion in Oklahoma. Through this visit I was able to visit my great-great-great grandfather's grave; Thomas Winfield Baker, buried in Indian Territory Checotah Cemetery, Checotah, Oklahoma. Standing in a cemetery seeing his marker and knowing his history made it more real for me. I also found photos of Thomas Winfield Baker and his wife Mary Ann 'Polly' Long Baker, and received a copy of their family bible, because of the connections I made at the reunion.
Do you have any advice you would give to other people using BG?
BillionGraves is one site that offers you two ways to contribute. You can transcribe headstones; take photos of headstones or do both. So if you are not able to travel to a cemetery you can sit at your computer and transcribe. Either way, please know that both are important and help so many people.
Taking photos is very easy by using their app, just a click of the camera, (using a camera phone or tablet camera). Your photo is uploaded to their site with GPS tracking information included.
I am very grateful for BillionGraves they have made me feel like part of their team and I want to pass that along.
Thanks, Charlene, for all you do! We couldn't do it without you!
Related posts