Tutorial Tuesday: How to Add and Edit a Cemetery
BillionGraves, 10 years ago
2 min

read
7328
If you've ever searched BillionGraves for your local cemetery and found that it isn't in our database or the information is incorrect, here's how you can change that!
How to add a cemetery to BillionGraves from the website:
1. Make sure someone has not already added the cemetery to the database. You can do this by searching for that cemetery (using location in the search will be very helpful) on the search page. This will ensure there are no duplicate cemeteries.
2. Click on the "Tools" tab and click "Add Cemetery."

3. Add in the cemetery name and location.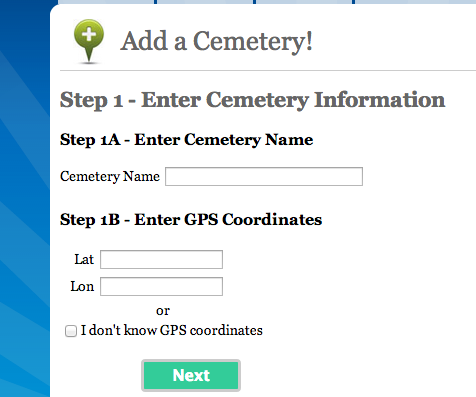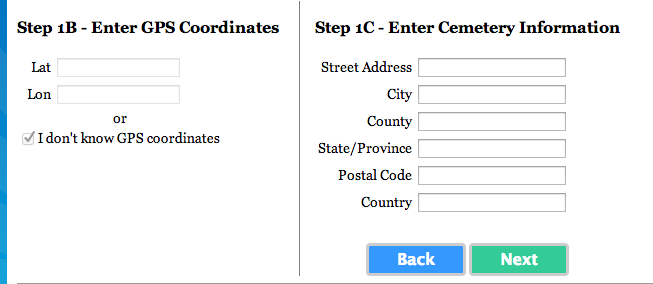 5. Verify the cemetery location on a map. From here, you will be able to drag around the pin to place it right where the cemetery is on the map.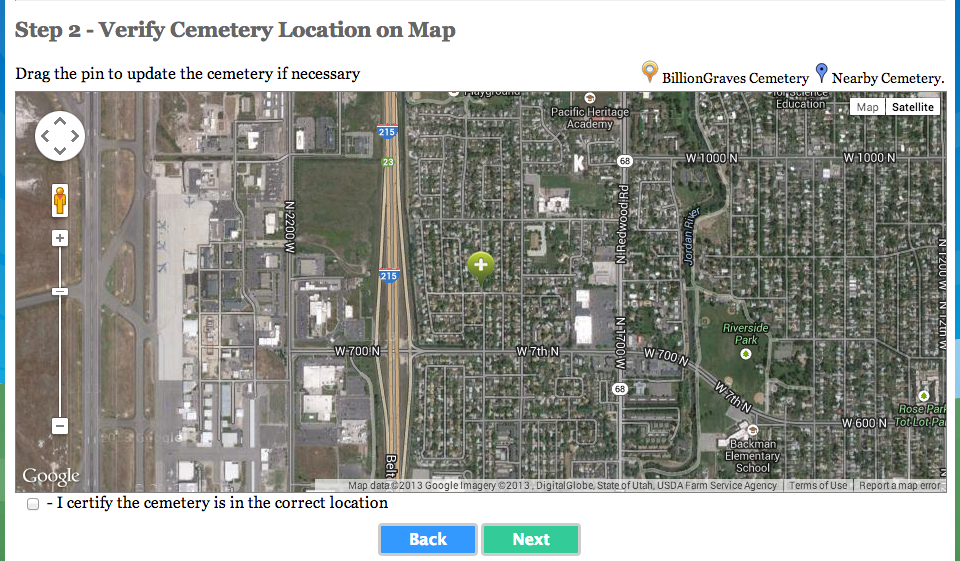 6. Verify the information you have and then click "Submit Cemetery."  Once you submit it, one of the BillionGraves team members will double check that it's in the right spot and approve it.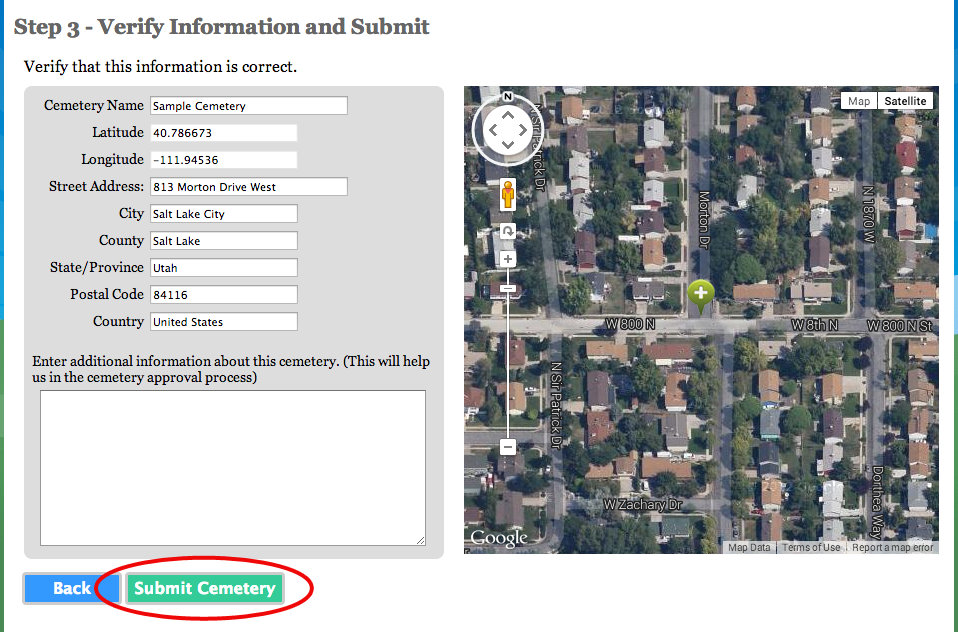 How to add a cemetery from your phone:
1. Tap on the "Cemeteries"  button. Make sure you have logged into your account through the app already (you should only need to do this once).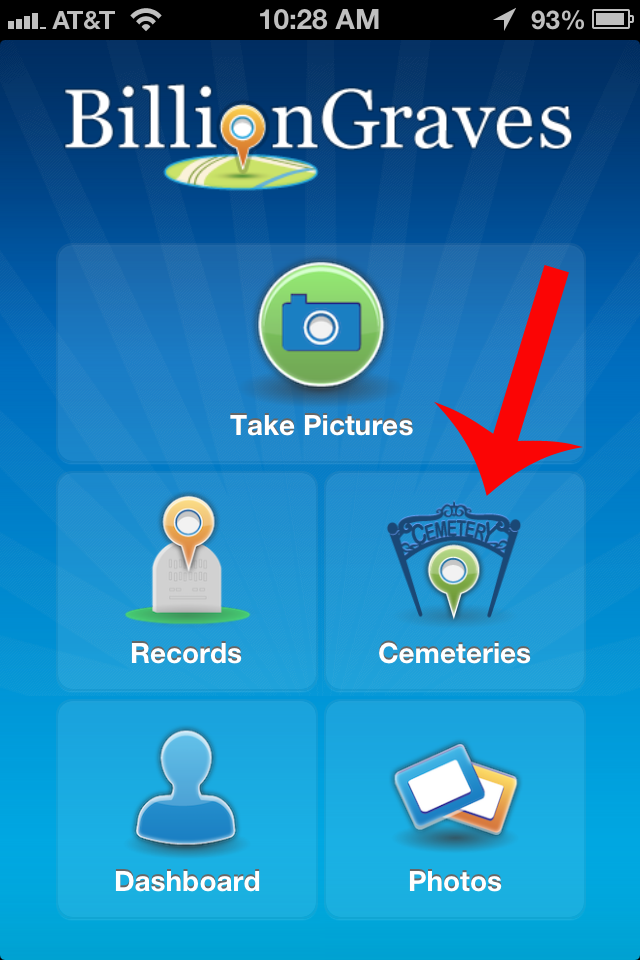 2. Click on the "+" button in the top right corner of your screen.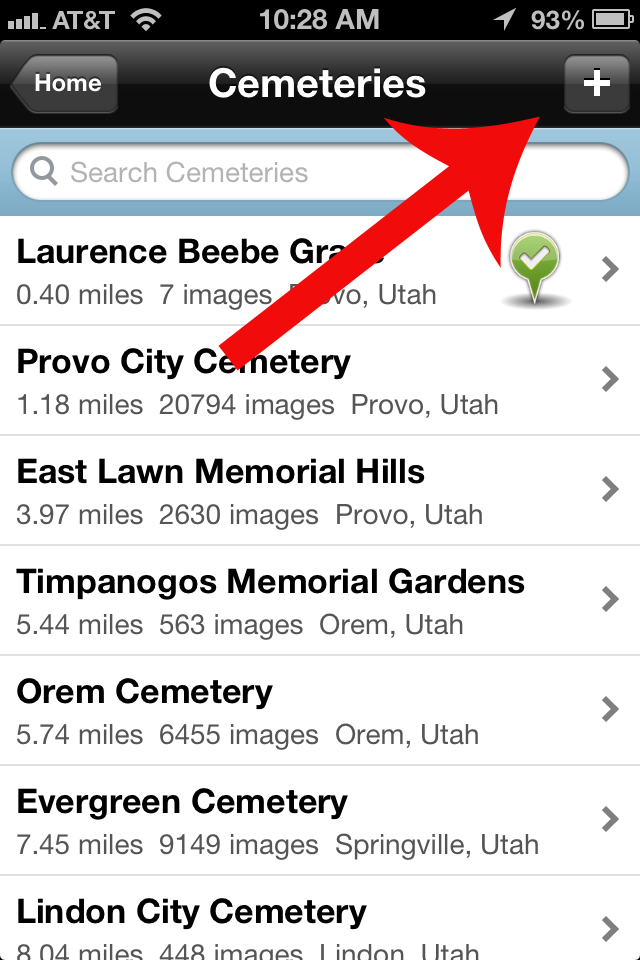 3. Fill in the information for the cemetery and tap "Save." Again, you can either add the location by street address, or just tap the "Use My Location" button if you are currently standing in the cemetery.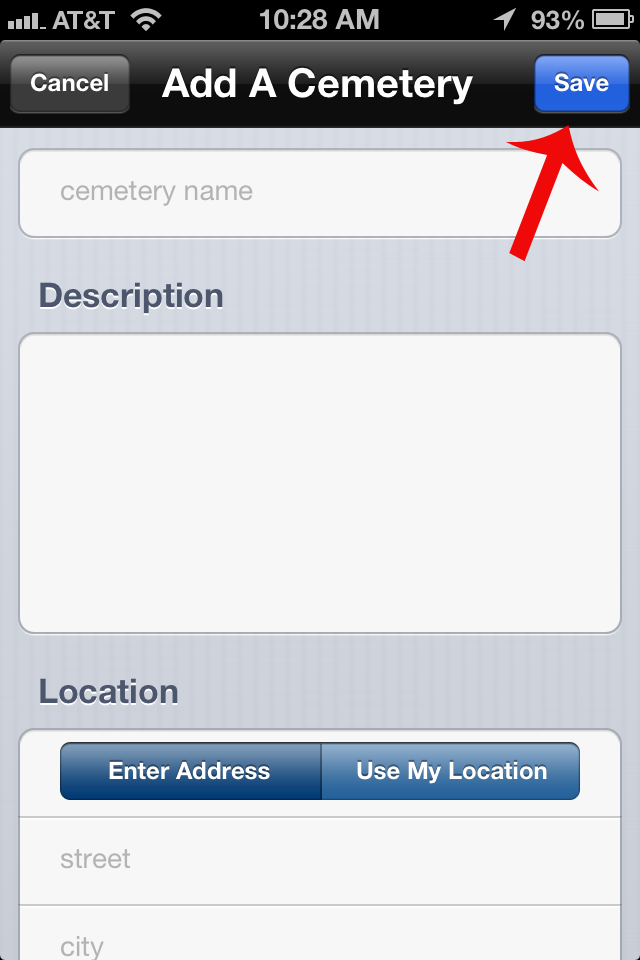 4.  Tap "Save." Once you tap the save button, the cemetery will be submitted to the BillionGraves team for review. That's all you have to do!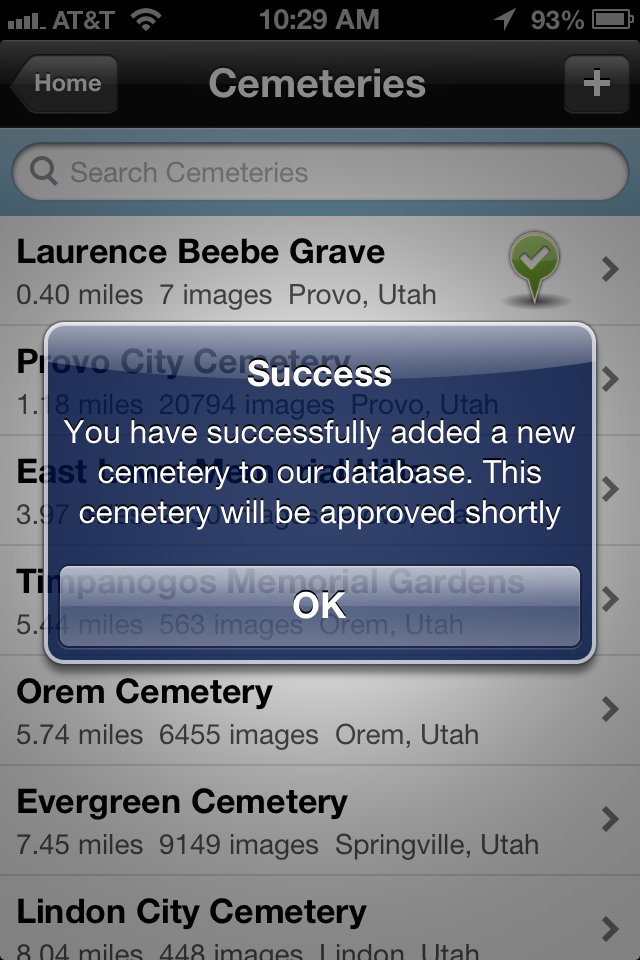 How to Edit a Cemetery:
1. Click on the blue "Edit" link underneath the address on the cemetery page. This will pop up a window you can edit the cemetery information in.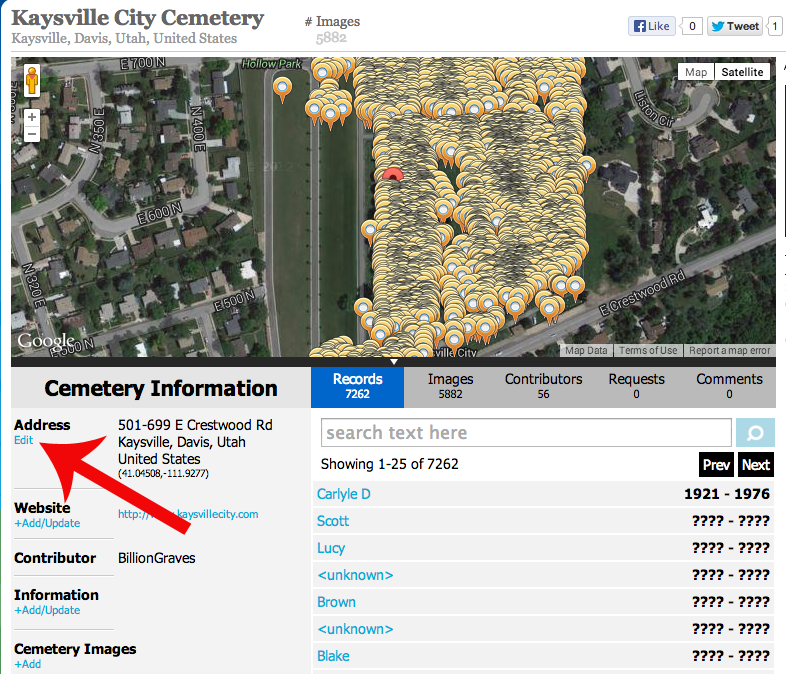 2. Type in any information that needs to be changed or drag the blue pin to where it needs to be. The blue pin should be somewhere near the center of the cemetery.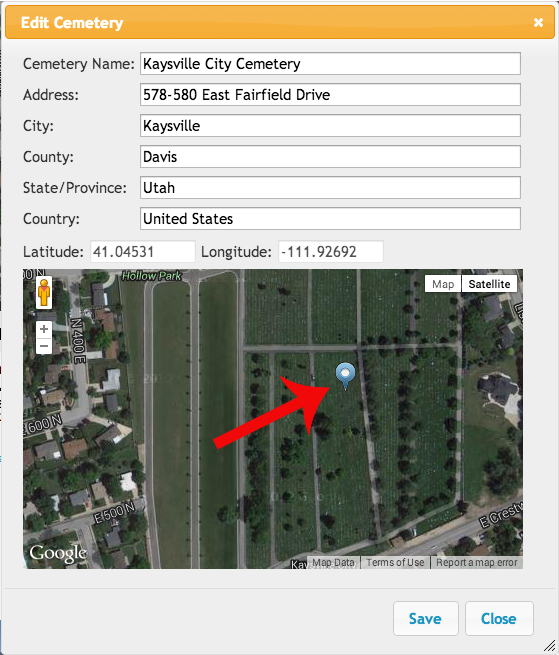 3. Click "Save" to save the changes you made to the cemetery.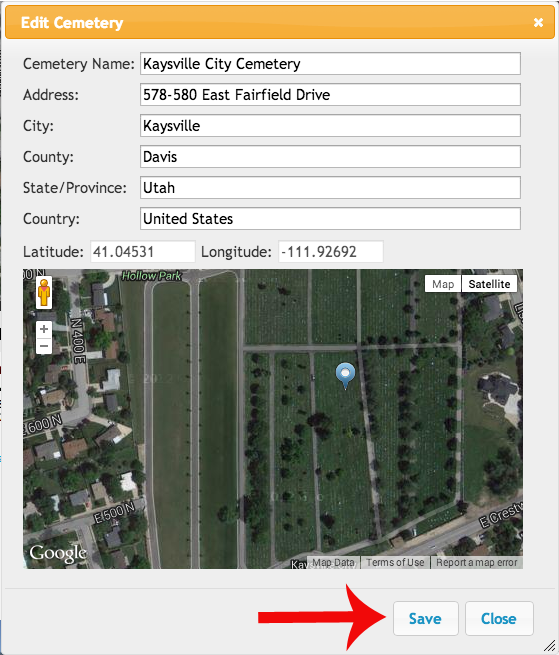 Keep in mind that whatever cemetery you add or edit will always be submitted to the BillionGraves team for further review and to ensure accuracy.
Related posts