NEW! Military Transcriptions
BillionGraves, 10 years ago
2 min

read
5982
If you've transcribed any images yesterday or today, you've probably noticed the new feature on our transcription page!

You can use this exciting new feature whenever you come across a headstone with some sort of military information on it. We made this feature as easy as possible for the transcriber in an effort to make the process as simple and seamless. Here's how it works:
1. When you come across a military headstone, transcribe all the regular information as usual. After you've entered in the name, birth and death dates, etc., click on the "+ add military specific info" link.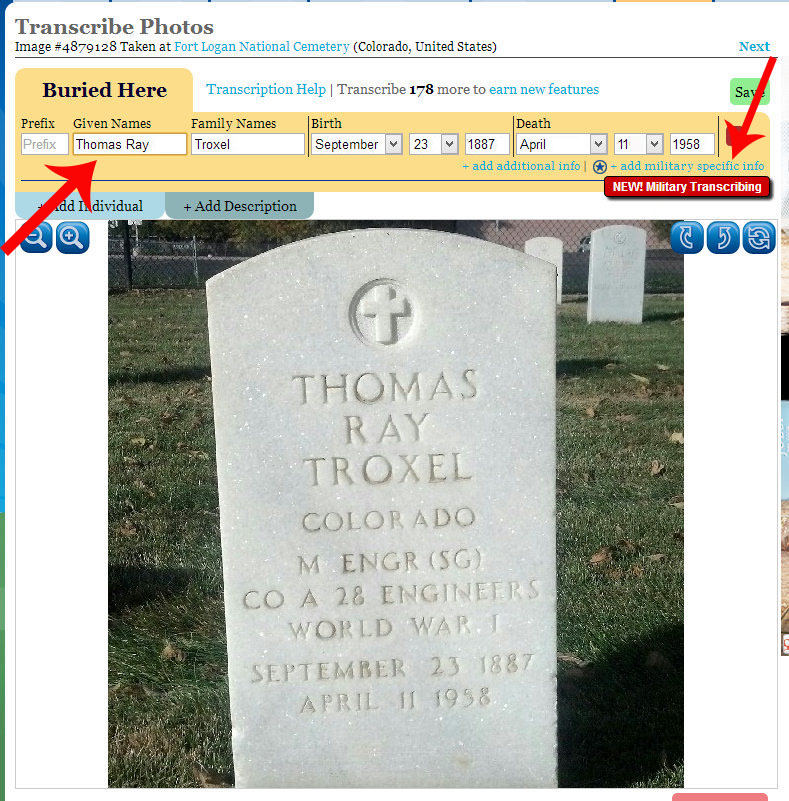 2. Type in all military-related information EXACTLY HOW IT'S WRITTEN on the headstone. Do not lengthen any abbreviations or abbreviate any words. We have obtained a list of common titles and their abbreviations from the VA and have designed an auto-populate system that will take care of all the categorizing for you! (Read on to see how it works)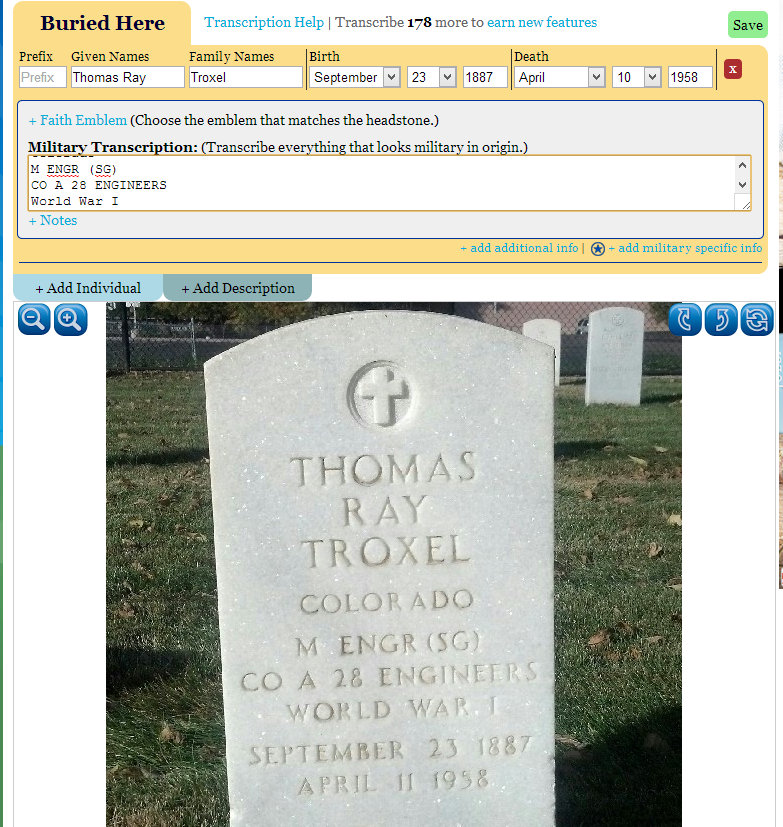 3. Click on the "+ Faith Emblem" link and choose which emblem is on the headstone. You can usually find these emblems at the top of the headstone, but sometimes they are found elsewhere as well (i.e. in between the birth and death dates).
4. Once you have entered in all the information, click "save." You won't be able to see the military information you entered just yet, but you can click on the "record page" link to see more.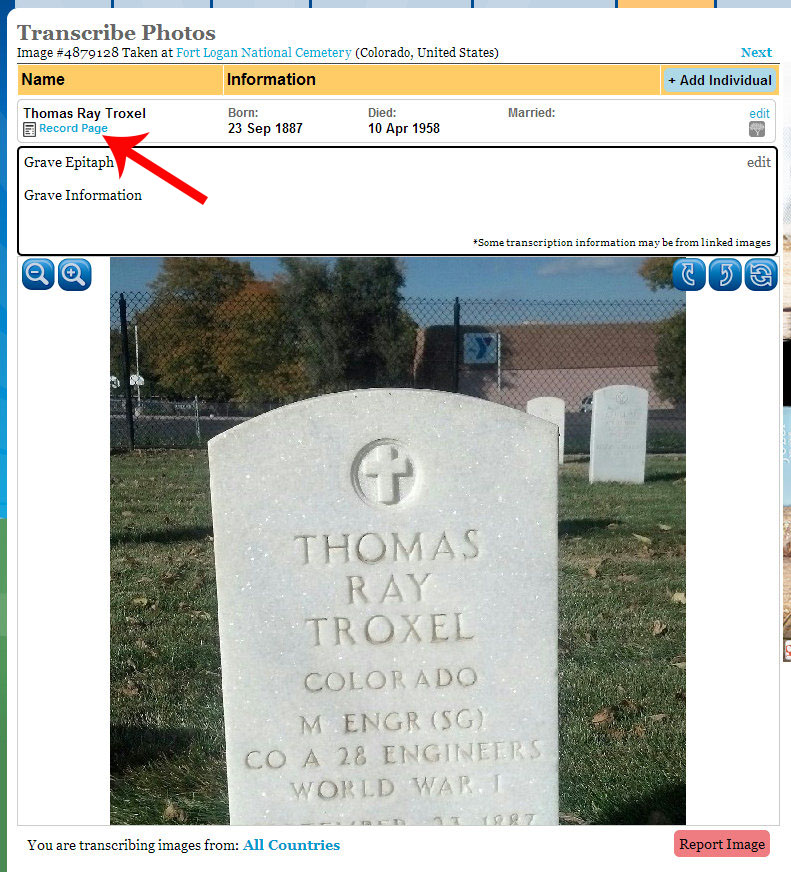 5. Our site will work behind the scenes to auto populate the military fields found on the headstone that you will see on the individual record page. That being said, there are hundreds of thousands of abbreviations out there, some that are not even on the VA's extensive list of official abbreviations. If you see an abbreviation that does not register with our system (i.e. this record) feel free to contact us and we would love to add it so our system will recognize it and publish it on the page.
Note: Even if the abbreviation doesn't register with the form on the record page, it will still be saved with that particular image.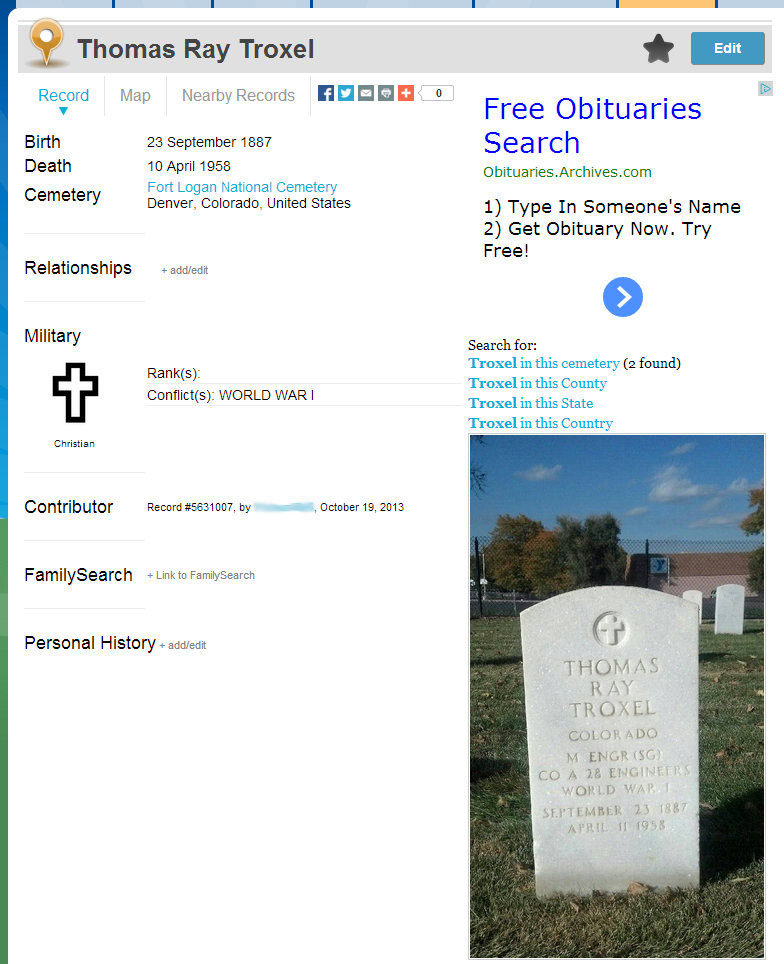 So go try out our new transcription tool and let us know what you think! If you have any suggestions on how to make this feature better, comment below or email us at support@billiongraves.com. We would love to hear your feedback!
Related posts